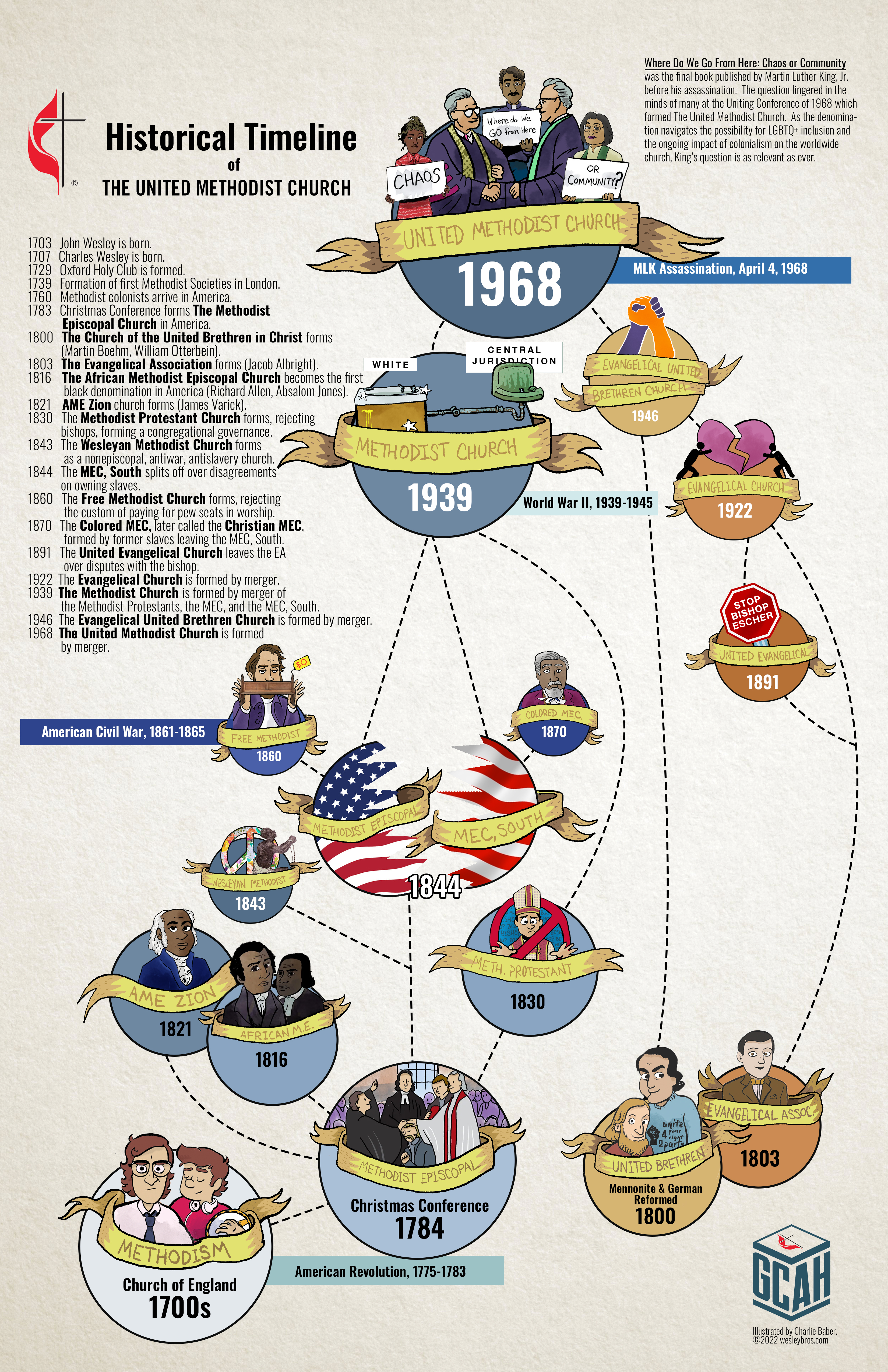 Download an illustrated timeline of United Methodism
Great (and informative!) poster for lesson plans, small group studies, seminary handouts, or an awesome poster to hang in your pastor's or professor's office!
If you are downloading for physical distribution, please purchase the $20 package. If you plan to distribute via digital means or social media, please purchase the $20 package and on your social media post, please include a link back to this page (umhistoryhub.teachable.com) as well as a request to not re-share without purchase.
All of this supports the ministry of memory at GCAH! Thank you!
And don't forget to enroll in our 6-part course that details the context for the above splits and separations.
Perfect for individual study, seminary workshop, or small group study!
"Splits, Separations, and Reconciliations: Rooted in Wesleyan Grace"
Check your inbox to confirm your subscription